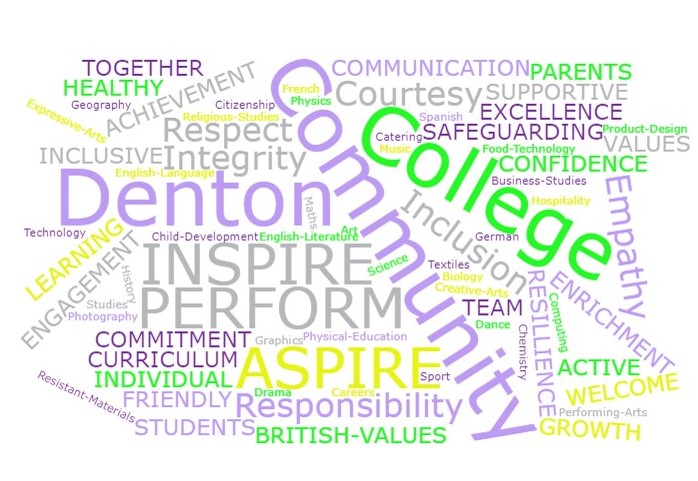 OUR WELCOME
Our School motto of 'INSPIRE, ASPIRE, PERFORM' unites us and underpins everything we do at Denton Community College. This expression forms our ethos, drives our curriculum and reminds us of our common goal to ensure all students reach their full potential.
We see it as a privilege to be entrusted with the education of young people and understand that every child is different. As an inclusive centre for learning, we never lose sight of this and are adaptable, flexible and creative with our provision.
We recognise that every child that passes through our door forms part of the future of our school, our wider community and the wider world.
OUR VISION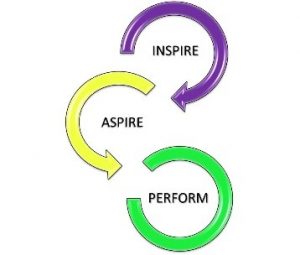 We will:
• Provide a curriculum and classroom experience which will inspire all our students to become lifelong learners.
• Strengthen our community by building confidence in the young people of Denton so they aspire to achieve.
• Ensure inclusive practice breaks down barriers to learning, removes excuses and allows students to perform to the best of their ability.
OUR CORE VALUES
As a stakeholder of Denton Community College, whether student, staff or governor we strive to ensure that all our work is characterised by the following values:
COURTESY
EMPATHY
INCLUSION
INTEGRITY
RESPONSIBILITY
RESPECT