Why study Business Studies?
There can be few courses available that are as useful throughout life as Business Studies. Regardless of whether you want a career in business, or you just want to improve your employment or promotional prospects, there is no denying its usefulness.
A number of educational visits are arranged to enhance the learning in the classroom. These include visits to the Manchester Christmas Markets to look at Business Ownership, Manchester United to look at HR and Marketing and Blackpool Pleasure Beach to discover how a seasonal business operates.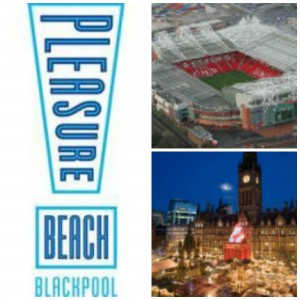 What's on the course?
We currently offer two Business Education courses; GCSE Business Studies and GCSE Business & Communication Systems. In addition, all students in Year 9 are invited to take part in the nationally recognised Young Enterprise scheme. This scheme aims to help develop students' entrepreneurial spirit and teamwork skills. During the scheme students will set up and run their own business over the course of a year as part of a nationwide competition.
The department prides itself on using a wide range of stimulating approaches to teaching at all levels, and actively encourages independent learning through a variety of exercises and projects.
PERFORM
Our GCSE Business Studies course covers all of the main aspects of business over the two year course. Topics include Marketing, Human Resource Planning, Business Organisations, Finance, Production and Business Ethics.
We start the course looking at small local businesses and then develop the business ideas to look at large global organisations and how they run their businesses. A keen interest in the real-world will certainly help to improve your understanding of the course, as many of the points for discussion in lessons are taken from real-life events that are featured in the media on a daily basis.
GCSE Business Communication Systems: Course is a mixture between ICT & Business Studies over a two year course. Topics include Communication, Business Environment, Human Resource Management and Business Organisation. During the course students will develop their ICT, team working and communication skills.
EXAM BOARD DETAILS
GCSE Business Studies: WJEC (Welsh Joint Education Committee)
GCSE Business & Communication Systems: AQA
STAFF 
Mr C Peters
Mr G Howard
Click here to go to the Business Education Blog Page.